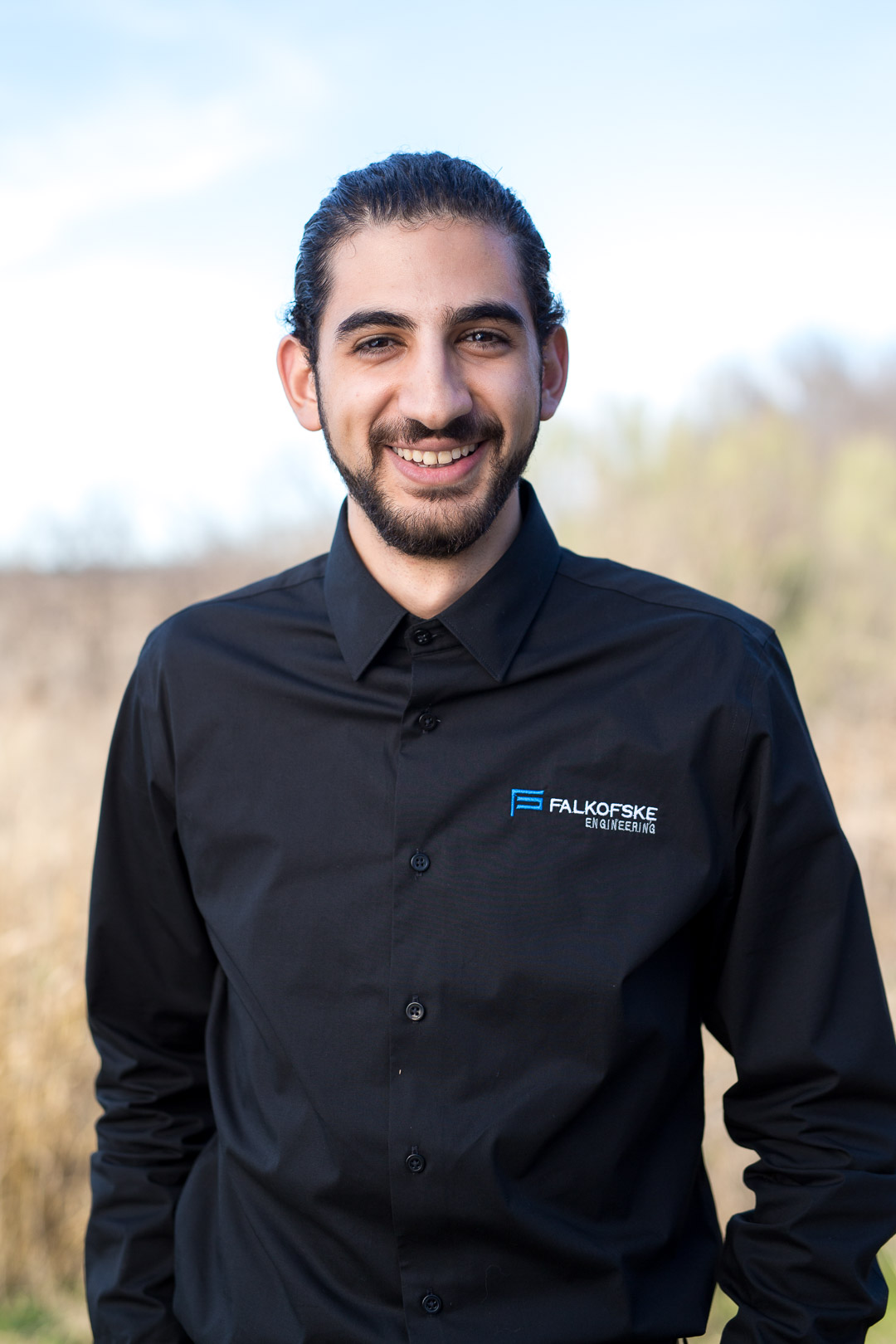 Engineer in Training & Design Engineer
With Falkofske Since: 2015
Education: Bachelors of Science in Civil Engineering (Magna Cum Laude Honors), University of Texas at Arlington, 2015
Masters in Engineering with emphasis in Structures & Applied Mechanics, University of Texas at Arlington, 2017
Professional Associations: Structural Engineers Association of Texas (SEAOT) – Student Attendee, American Society of Civil Engineers (ASCE), Chi Epsilon Civil Engineering Honor Society, Tau Beta Pi Engineering Honor Society
Manaf is a Design Engineer experienced with structural and geotechnical engineering. His proficiencies include retaining wall design and slope stability analysis, as well as concrete, wood, and structural steel design. He has been involved in designing multi-million dollar retaining wall projects at Falkofske Engineering with walls reaching up to 25 feet. He assists the team in developing calculations and detailed drawings.
His interests in math and physics led him to his career passion of structural engineering. The ability to design structures with the use of mathematics and seeing the finished physical product inspired him. He enjoys being challenged by the obstacles of structural development. As a student, he was involved in competitions such as ASCE Steel Bridge and Geo-Wall furthering his desire to specialize in structural engineering.
When he is not tackling the challenges structural engineering presents, Manaf can be found playing basketball, racquetball, mountain biking, and hunting. Manaf was recently married to his wife in July of 2016 and lives in Irving, Texas. He is planning on taking the P.E. exam in October of 2017.