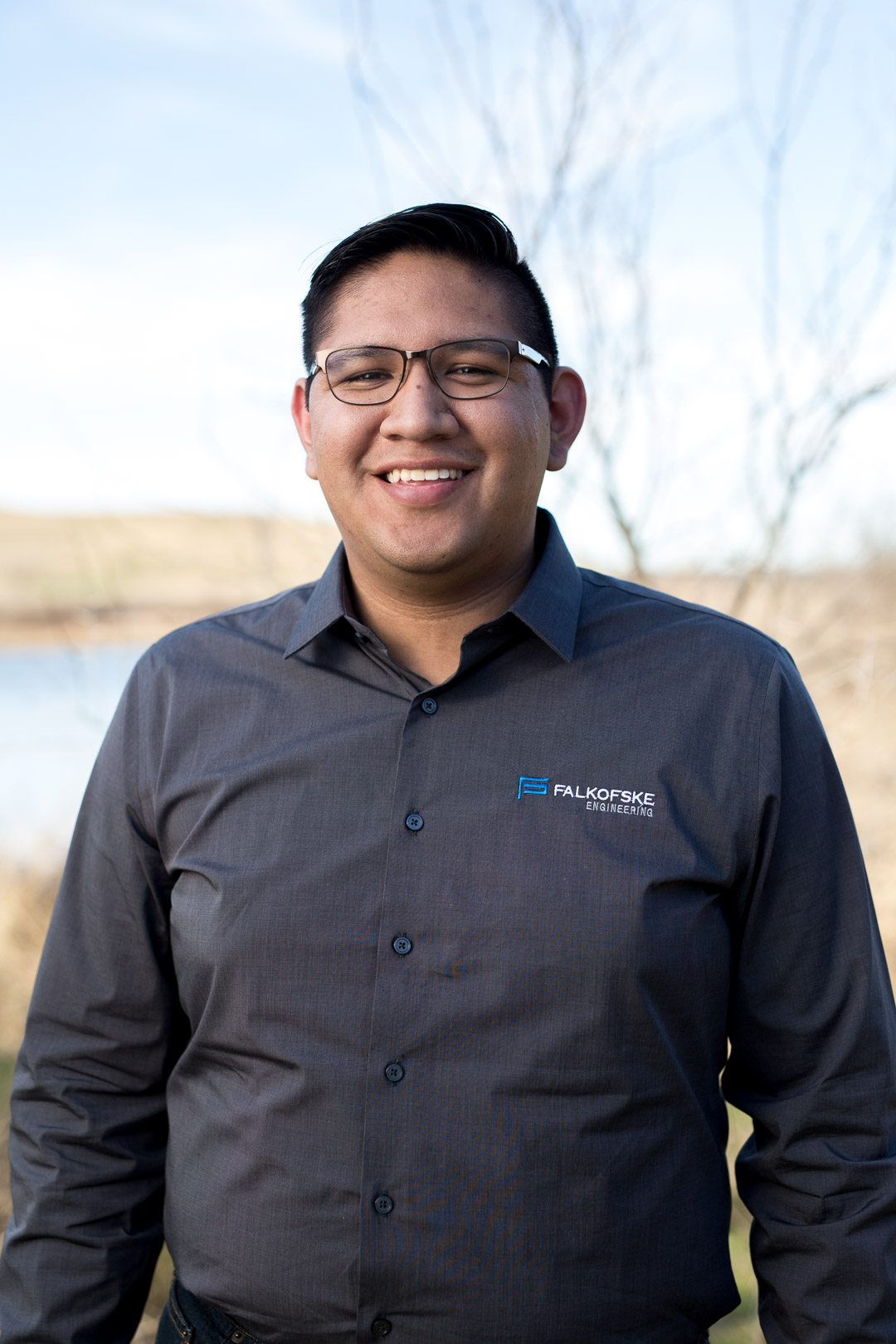 Jorge Jimenez, M.C.E., E.I.T.
Engineer in Training & Design Engineer
With Falkofske Since: 2015
Education: Bachelors of Science in Civil Engineering (Cum Laude Honors), University of Texas at Arlington, 2015
Masters of Engineering in Civil Engineering, with emphasis in Structures and Applied Mechanics, University of Texas at Arlington, 2016
Professional Associations: Structural Engineers Association of Texas (SEAOT) – Student Attendee, American Society of Civil Engineering (ASCE), Chi Epsilon, National Civil Engineering Honor Society (XE), Tau Beta Pi, National Engineering Honor Society (TBP)
Jorge is a design engineer with Falkofske Engineering, who deals with retaining wall design, foundation design, and wood structure design. Jorge is actively engaged in learning the different aspects and challenges that structural engineering brings to the real world. Jorge currently pursues the challenges and constraints that projects pose and eagerly learns new optimal designs to bring down cost while being efficient. He loves working in a group environment and is very open to new creative ideas.
At an early age, Jorge always had an apt for mathematics and real world scenarios. Jorge growing up was exposed to masonry work that was passed along from family experience. From his mathematical back ground and masonry work, Structural Engineering was an obvious choice for Jorge. During college, Jorge was an active student taking part in several competitions such as ASCE Steel Bridge and Geo-wall challenges.
When he is not working on challenging structural projects, Jorge enjoys playing volleyball, Ultimate Frisbee, fishing, hunting, cooking and listening to music. He is actively involved in his church and is the Spanish choir director for his church. He is also pursuing his professional engineering license and is taking the PE Exam in October 2017.